I write this post late afternoon at work, on the last uber-busy Monday in a set of three. I'm stuck waiting for things to print so that I can continue...and I find myself in need of a brain break. SO.
In preparation for the fabulosity I have planned for Candlemas, outfit-wise, I whomped up a little sumpn-sumpn yesterday afternoon, in a mad frenzy of boredom and extra fabric. There was a pattern alteration I'd been avoiding for two weeks, just sure it would take me at least that long to get it right. I started yesterday on a whim...and finished the pattern in about fifteen minutes! Yay!
All I did was take my stock côtehardie pattern and adapt the shoulder seams and shaping to a new line. One more like the seams and neckline on this: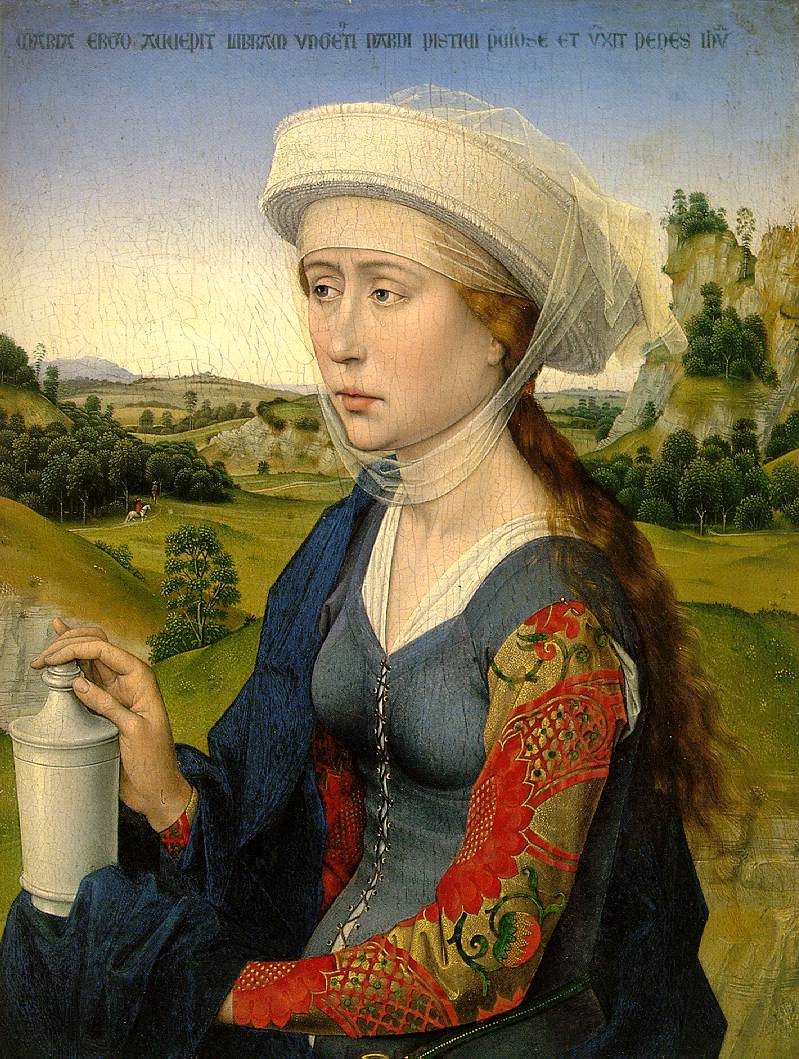 I love the eyelet arrangement, too!
And here's how I did it:
(click for bigger)
The next step was to try the pattern with something wearable, to make sure it would function, so I grabbed a green sheet I had laying around that I bought a while back to use for linings or cheap, casual garb, and banged out a plain, casual dress.
front fit + shoulder seam
It's alright, serviceable even; though I think I'll play with the exact shape of the neckline some more.
So that's something else out of the way, as far as Candlemas planning goes: the pattern is figured out, and I have nearly all the fabric I'll need. I'm still not entirely sure where to go with the over-sleeves, since the fabric I ordered turned out to be the wrong color, but I'm working on that one.
We shall see.
.